Longer-lasting, competitively-priced customised signage that helps build brands and increase sales.
WOOH CRAFTSMEN make and install a comprehensive range of customised signs for multiple applications.
Our quality signage benefits all kinds of businesses by helping to attract more customers without the substantial costs of other types of advertising.
And our one-stop signage resource – design, manufacture and installation – can help your business to stand out from the crowd.
We've listed some of our most popular signage options here to give you an idea of how you can use them to expand your customer base.
Our signs are put to highly effective use by businesses large and small to showcase their professionalism and enhance brand awareness.
WOOH CRAFTSMEN signage is a powerful marketing tool with a wide spectrum of uses, including exterior and interior signage for retail outlets, offices and corporate HQs, and backdrops for major events.
WOOH CRAFTSMEN custom signs
Advertising boards and signs
A traditional method of increasing trade, advertising boards and signs remain a popular option, especially for smaller retail businesses.
That's why you see so many pavement signs outside eateries, bars, shops, and car workshops.
Building signage
Our building signs and signboards can enhance the appearance of your business premises while increasing brand visibility.
They provide a complementary, eye-catching architectural feature that creates a lasting impression, and they're often used on the exterior of corporate head offices.
Company and office signage
The best interior and exterior company and office signage sends out a strong message about your business values to reinforce your brand.
These signs help you to engage with visiting clients in areas such as reception, boardroom, and conference venues.
Construction and safety signs
Construction and safety signs are used extensively on building sites to help keep workers and visitors out of harm's way.
They include directional signs to help people safely find their way around what can be confusing and high-risk areas.
Event backdrops and banners
No special business occasion – like a new-product launch – is complete without event backdrops, banners, and signage to engage with existing customers and connect with prospective clients.
This type of signage also frequently features at festivals, sports events, and school and college open days.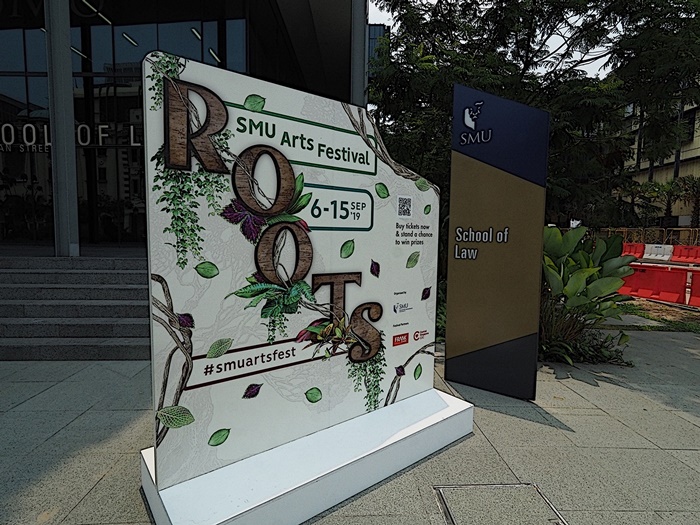 Exhibition and trade show signs
Our exhibition and trade show signs and banners can play a major role in helping your business stand out from your competitors by rising above the clamour for attention.
We achieve this by ensuring your signage is unique in reflecting your brand and the quality of your services or products.
Restaurant signs and menu boards
Restaurant signs and menu boards play a crucial role in mirroring the standards of your food and service.
Our restaurant entrance signage will help to get customers inside your premises and our menu boards can highlight special offers and motivate those all-important extra purchases.
Store signs
Many shoppers make snap judgements about a store based on the quality of its signage.
Our exterior and interior store signs make a powerful first impression to entice customers into your shop and give you a persuasive tool to get them to part with their cash.
What makes WOOH CRAFTSMEN signage special
The huge variety of uses that our signage spans makes WOOH CRAFTSMEN a popular choice among many different businesses looking for a cost-effective means of promoting their goods or services.
Our signs are crafted by top sign makers and installed by expert technicians, all with a wealth of experience in the business.
Whatever type of signage your business needs, we can deliver a warranty-backed streamlined service with prompt delivery.
We consistently meet the needs of businesses who demand qualities in their sign maker and contractor such as dependability, honesty, commitment to clients, and high level of professionalism.
Other benefits of our signage services include:
Free consultation.
Affordable pricing.
One-stop signage service.
High level of customisation.
Obtaining signage permits.
Contact us now to discuss which type of customised signage can be put to best use for your business.
Business hours:
Mon – Fri, 9:00 a.m. – 6:00 p.m.