Custom exhibition & trade show signs
Longer-lasting, competitively-priced customised signage that helps build brands and increase sales.
WOOH CRAFTSMEN makes custom exhibition and trade show signage to help you stand out from other businesses.
Competition for attention is typically strong at trade shows and exhibitions, and our quality signage will help to set you apart from the crowd.
Quality exhibition signage is essential to help establish your professionalism, particularly if you're showcasing new products or services among rival businesses.
You also need high-standard trade show display signs to project your brand and create a strong impression among potential customers.
WOOH CRAFTSMEN designs, manufactures, and installs quality low-cost signs for various uses, with fast delivery.
Types of exhibition and trade show signs
We offer a wide range of customised exhibition and trade show signs you can use at your venue entrance as well as inside.
Display and large banners – a tried and tested high-impact promotional tool.
Hanging banners – perfect for projecting a bold image.
Banner stands and pull-up banners – eye-catching displays to capture attention.
A-frame signs – simple but effective signage.
Teardrop and feather banners – shaped as their names suggest, they'll add a touch of style at your event.
Inflatable signs – easily transportable for repeated use.
Freestanding light box signs – with advanced LED (light-emitting diode) technology.
Digital signage – attention-grabbing scrolling or full-motion displays.
Popular materials for our exhibition and trade show signs include acrylic, plastic, vinyl, and fabric.
Benefits of custom exhibition and trade show banners
Exhibition and trade show banners can be highly effective in getting your message across.
Our large-format banners and hanging banners are created with advanced printing technology, and will send out a strong signal that you have something of value to offer.
Large exhibition banners lend themselves to promoting the launch of a new marketing campaign or to announce a new service or product.
High-visibility hanging banners made from top-grade fabrics are particularly useful to draw attention to an exhibition booth.
Our custom exhibition banner stands, pull-up banners, and custom vinyl signs and banners can also be put to good use at business exhibitions and trade shows.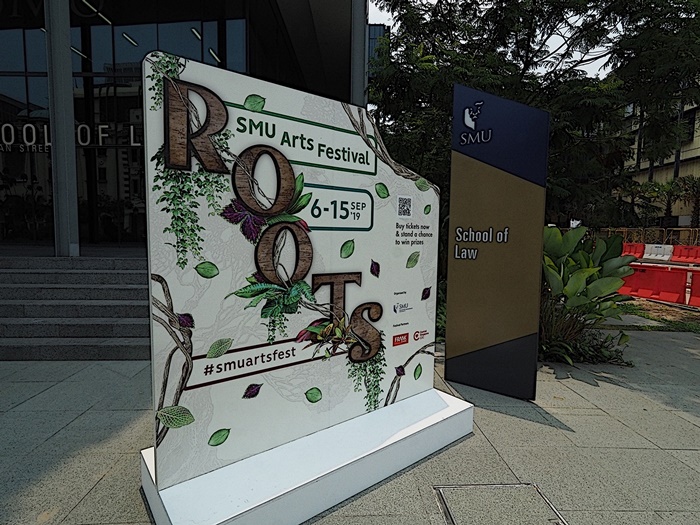 Your one-stop trade show and exhibition signage solution
WOOH CRAFTSMEN provides visually striking custom exhibition and trade show signs and banners.
Our one-stop signage resource – design, fabrication, and installation – helps us to keep our prices low and guarantees fast delivery.
Other benefits of our exhibition and trade show signage include:
Quality workmanship.

WOOH CRAFTSMEN are highly-skilled and experienced signage technicians who work with only the best, most durable signage materials.

Uniqueness. Your exhibition or trade show signs will be tailor-made to your specific requirements and can be designed to highlight your company branding.

Customer focus

.

We pride ourselves on exceeding our clients' expectations and providing them with the best signage service.

Warranty. Our signage is covered by warranty for 5 years (indoors) or 12 months for exterior signs at the entrance to your event venue.
Various factors influence the cost of our exhibition and trade show signs and banners, including size and type of material. Our signage is competitively priced from S$50 per square metre, and S$500 a square metre for lighted signs.
Contact us today to discover more about how our custom exhibition and trade show signs can set your business apart.
Business hours:
Mon – Fri, 9:00 a.m. – 6:00 p.m.